Hello everyone!

I figured I would make my first post about who inspired me to be who I am today and who led me to become the passionate filmmaker and photographer I am today. This was one of the college essays I included in my applicaiton to Emerson College.

The Prompt: Describe a person who influences you and describe that influence.

My most significant influence is Coco Joelle Williams. Coco is my replica in miniature. She is also my brilliant, if slightly neurotic, eight-year-old sister.
Not only is Coco fully equipped with immense gifts and intellectual ability, she's also affectionate and genuine. She continues to amaze me with her generosity at an age where sharing Polly Pockets is similar to giving up a kidney.

When Coco was five years old, she had super long, beautiful blonde hair. One day she came home from school and announced that she was going to cut it all off. My mother and I were in utter shock. Here was a little girl who had always flaunted her hair as though she had Gwyneth Paltrow's locks. When we asked her why, Coco responded that she wanted to give her hair to Locks of Love so that little girls with cancer could still feel good about themselves because she thought they should. (On a more practical note, she also said she didn't want these little girls to possibly be mistaken for boys if they became bald from chemotherapy).

Coco sported the short bob look better than most Hollywood stars could ever hope to. She was absolutely thrilled when she received the thank-you note in the mail from Locks of Love for her ponytail of hair.
I was so impressed with her kindness and selflessness. After that experience, I always thought of doing more for others without expecting something in return.

I had always hoped for a little sister or brother. I really wanted someone with whom I could get into clever, humorous arguments, like those siblings on the Disney Channel had. When I was nine, my parents told me that my wish was finally coming true.

When Coco was born, I had many expectations for how she would be. I was stunned when I realized that my predictions were not at all accurate. Coco was always crying and drooling. She did not even like me, or appreciate when I helped change her diaper or give her a bath. I was also disappointed that she was not nearly as cute as the baby on the Huggies box in her early days.
On top of all this, she also had colic, which made her even more unpleasant, especially at night. Although I had a discussion with my parents that maybe having a little sister was not such a great idea after all, I'm glad we decided to keep her, because I would have missed out on a lot of great times had we returned her to the stork.

As Coco got older, we became exceptionally close. She fascinated me. She always followed directions in our various productions, whether it be a photo shoot, or the set of a music video I was making. This little girl's determination to succeed was so strong that I was in awe of her.

Coco mastered everything she attempted with ease. I could not believe that at such a young age, she was so adept. She inspired me to be persistent in everything I tried, just as she was.

Coco instilled in me a drive that hadn't been there before, requiring me to examine all aspects in my life with an open mind and a sense of perseverance. At first I felt foolish for following the lead of my significantly younger sister, but eventually I looked past that and realized the things she was "accidentally" teaching me would become some of my most prized qualities.

I have always loved kids, probably more than the average teen. I just love how honest they are about everything, the fact that they will say something that everyone else won't because they aren't afraid it's "inappropriate".

It also enchants me the way they find joy in simple things, such as playing with tiny animal figurines for hours at a time. I always wonder if society would be experiencing the same problems if it could maintain this level of easy concentration and blissfulness.

No, I don't think adults should play for hours with toys, that would be way too much fun. I do think that as we grow older we lose the ability to find happiness in things we always enjoyed before. It's the difference between being childlike and childish.

I'll admit, I still love playing dress-up with Coco. I'll also admit that I argue over which one of us gets to wear the blue crown with the white diamonds. I know it seems juvenile, but it gives me a sense of freedom that I don't find in the halls of my high school or situations in my daily life.
I never want to lose that sense of play, that sense of finding fun in something so simple.

Whenever I'm feeling blue about what I realize is an incredibly privileged life, Coco is always there for me, without judgment.

This is such an endearing quality because it seems so hard, at least to me, to help someone without judging them. Coco seems to manage this without strain.

If I'm crying about something, Coco is right there beside me just offering a hug, which is usually the only thing I need. It sounds very "Lifetime Channel", but it's phenomenal to me the way she won't try to give me advice, compromise my feelings, or fix my problems. She'll just sit there and hug me.
If more adults could do this, we would have a much better support system for each other. People don't always need words, they usually have the answers somewhere in themselves. What they need is someone there for them, without any conditions.

Everyday Coco influences me more than anybody in my life ever has or probably will. She inadvertently pushes me to improve myself because I want to provide the best example I can for her.

Coco always cries when someone mentions my going off to college. But I don't think she realizes that it's me who is going to have to fill a major void when I don't have her constant presence keeping me in check.

I don't know what I'll do when Coco is not there to guide my decisions on an outfit for a date, songs to put on a summer playlist, or an Animal Planet show to record. What I do know, is that she will always be there for me no matter what age we are, no matter where we are.

Most of all, Coconut has influenced me to always rock it out, laugh, and love, no matter what the circumstances are.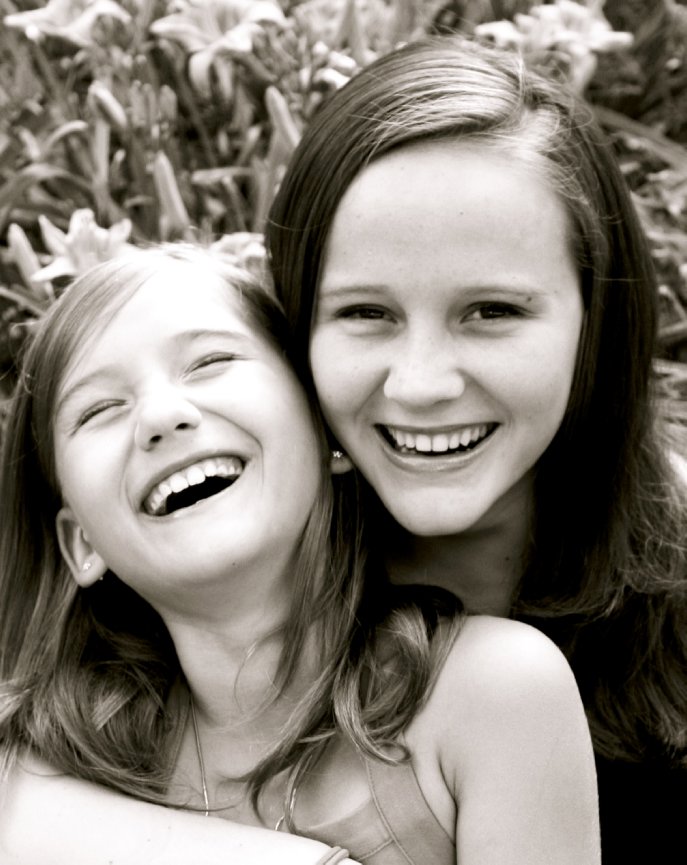 Hope you all enjoyed this post! Let me know what you thought!

Have a wonderful morning, day, evening or night!

Chelsea