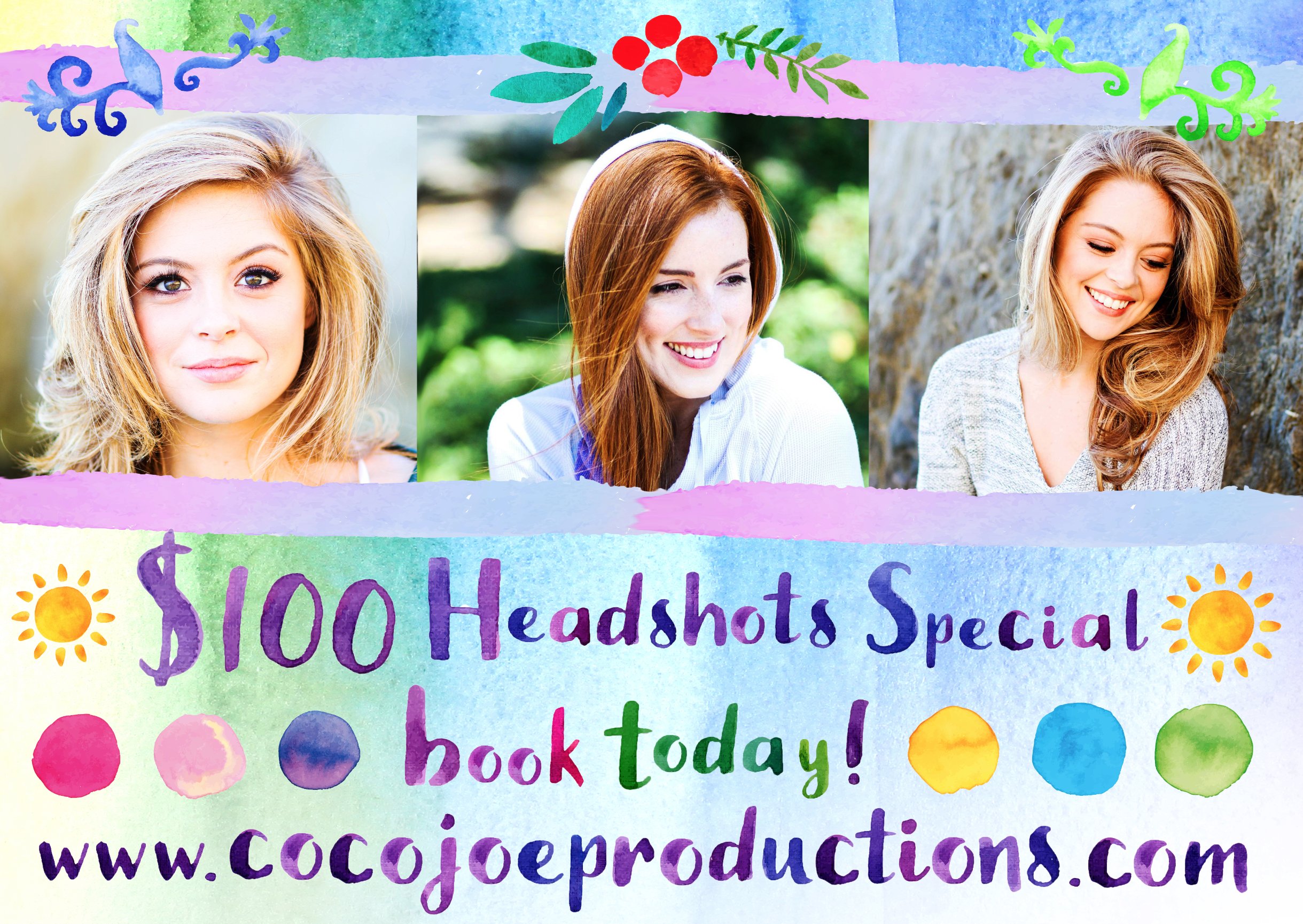 Hello, everybody! 


Coco Joe Productions is offering a $100 Headshots Special! If you are an actor, model, fitness instructor, business person, social media influencer or you just need a new headshots for LinkedIn, Facebook or your awesome website then this deal is for you.
The package includes a 30 minute outdoor headshots and/or portrait session. You will receieve a clean edit of all of your photos as well as a Photoshop retouch of 10 of your favorites! I also upload them all to a beautiful, personal SmugMug high resolution gallery where you can download them straight to your computer with all the rights to print and do whatever you please. 
These headshots are perfect for actors, musicians, comedians and other industry professionals who just want to add some more variety to their portfolios with professional AND affordable outdoor headshots and portraits. I understand that there is so much pressure these days to produce an incredible headshot and how important it is in terms of moving your career forward. In these times that are dominated by social media, it is incredibly important to have a beautiful photograph of yourself that portrays who YOU are!
I promise if you book a session with us you will not regret it. It will be the easiest, most relaxed, most fun and most satisfying headshot session ever. Come hang out with me and while we do so I'll take some photos of you that you'll love.
Check out some of my work at www.cocojoeproductions.com!
See exactly what the package includes here:
http://bit.ly/1L9Ks7B

You can find my Yelp with lots of lovely reviews here:
http://bit.ly/CJPyelo

And my Instagram here:
https://www.instagram.com/ cocojoeproductions/

Thanks and I love you all!
-Chelsea